---
Seeing . . . Feeling . . . Capturing . . . Sharing . . .
WALKAROUND PHOTOGRAPHY WORKSHOPS
PARIS, FRANCE! Explore the City of Light with a new vision!

October 9–13, 2017 & April 16–20, 2018
Let pro-photographer (and Paris-lover!) Bob Friday help you experience/see/love & photograph Paris in a whole new light!PHOTOVISION: Paris!
is offered as either a 5-weekday course or 2-day weekend workshop for beginners and experienced photographers alike. Explore the iconic and the off-the-beaten-path sides of the City of Light with Bob as he guides you with fresh ways to see and capture its charm and character.
This workshop is a small, intimate group of 10 participants— engagingly interactive, tons of fun and full of practical guidance that will help you capture heartfelt, meaningful, visually & emotionally appealing images.(Also available in personalized one-on-one classes.)
Our main focus? How to shoot fresh & new in an iconic "it's been done" city:
Avoid the "postcard" shots
Creatively frame your shot
High, low, upside down: new perspectives
Foreground & background
Lines, angles, patterns
Finding the un-obvious!
Humor and irony: It's everywhere!
Ordinary life on these amazing streets
The little things of Paris that make you go "Ahhhh!"
Life reflected
The Big Picture
DON'T smile for the camera!
Twilight magic
Rainy day beauty
In the 5-day workshops we'll meet for breakfast and an engaging presentation/direction/discussion prior to heading out for the day. We'll also have a luncheon at a photogenic Parisian bistro (Rev up your black & white settings!) and a final dinner with reviews, critiques, exchanges and sharing of our photographic experiences from our time out in the streets of Paris!
TUITION FEE SCHEDULE:

Group 5-day workshop (10 people, 5hrs/5 days) $2100/person
Group weekend workshop (2 4-hr sessions over 2 days) $750
One-on-one day workshop (5 hours) $600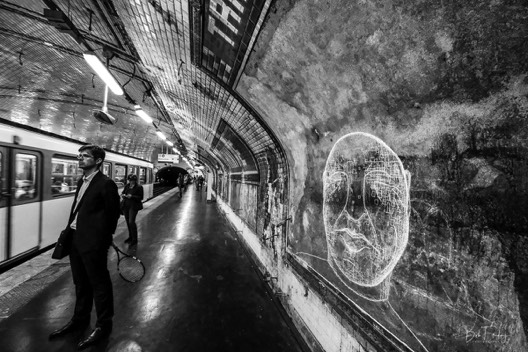 VENICE & SANTA MONICA CA! Find your creative vision by the beach!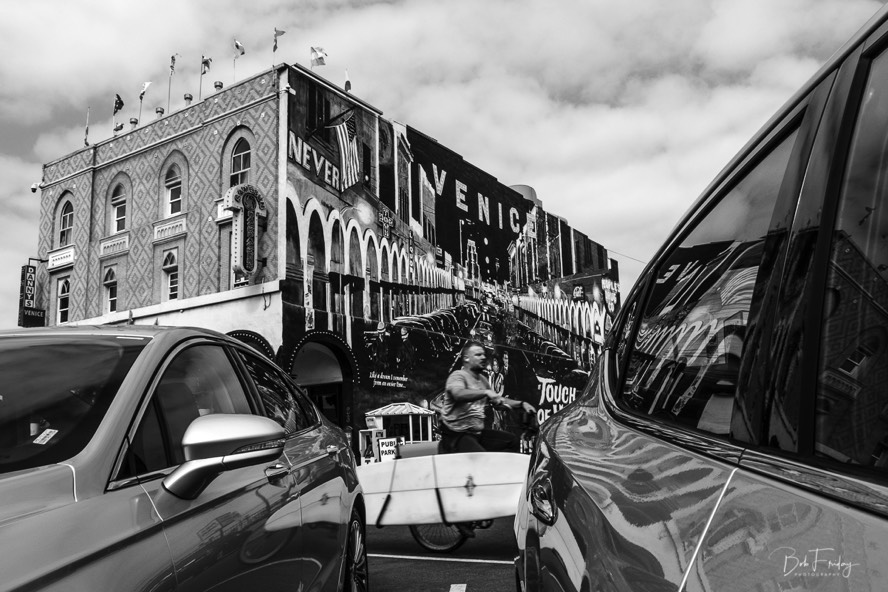 Iconic Venice Beach Boardwalk! Santa Monica Pier. Pacific Coast Highway. The Bike Path. The Venice Canals. So much to see and so many opportunities to capture truly amazing photographs.
Local long-time resident — and pro photographer — Bob Friday will guide you to the best of the best while helping you open your eyes to the amazing photographic possibilities. From street captures in the always eclectic, intriguing Venice Boardwalk scene to Golden Hour at-the-water's-edge sunsets and so much more, you'll experience this unique locale and learn how to bring your best impressions back in beautiful, "non-postcard" photographs!
PHOTOVISION: Venice!
is available on a one-to-one personal workshop or a small group session of up to 10 people, you'll have loads of fun exploring and experiencing while you're making your photographic memories.
We'll cover these elements of photography during the workshop:
Frame it!
Looking for the off-beat scene
Fresh perspectives
The funny stuff!
Reflections/shadows/patterns are all around you
How to capture a killer sunset at the beach
People watching / street captures
Color vs B&W
TUITION FEE SCHEDULE:

Group workshop (4-10 people, 4 hours) $350/person
Group workshop (2 4-hr sessions over 2 days) $500
One-on-one workshop (4 hours) $600